Produced by KnowYourWishes.com, A Biker's Heart is a video tribute to Bill, the courageous and inspiring survivor in the first chapter of Last Wish - Stories to Inspire A Peaceful Passing by Dr. Lauren Van Scoy. His video story was featured at the C-TAC National Summit on January 29 and 30, 2013 in Washington DC at the National Academy of the Sciences.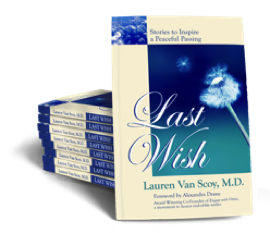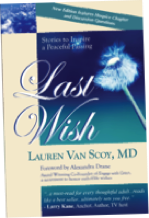 A website and book for helping
you make informed choices
about end-of-life planning.