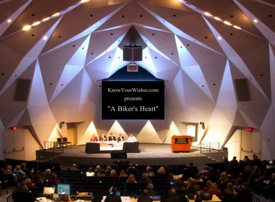 Last Wish News and Events
Produced by KnowYourWishes.com, A Biker's Heart is a video tribute to Bill, the courageous and inspiring survivor in the first chapter of Last Wish - Stories to Inspire A Peaceful Passing by Dr. Lauren Van Scoy. His video story was featured at the C-TAC National Summit on January 29 and 30, 2013 in Washington DC at the National Academy of the Sciences.
Video based on Last Wish story and produced by Dr. Van Scoy chosen to help introduce C-TAC 2013 Summit in Washington DC
Drexel University's official magazine has honored Dr. Van Scoy by naming her as a member of the publication's first "The Drexel 40 under 40."  The publication states on its Spring 2013 issue online cover, "In this, our first ever 40 Under 40 section, we'll introduce you to a few of the bright, innovative, entrepreneurial minds who are making their mark on the world—and, in so doing, helping spread the word about our great University."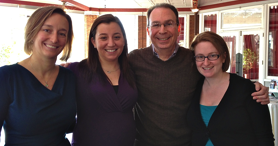 For the third straight year, West Laurel Hill Cemetery welcomed Dr. Lauren Van Scoy, MD, author of "Last Wish: Stories to Inspire a Peaceful Passing," and other distinguished professionals to their Round Table Discussion on January 19, 2014. The topic was "New Perspectives on the End of Life" and the panel and attendees agreed the discussions were enthusiastic and thought-provoking.
For third year, Round Table Discussion at West Laurel Hill Cemetery in Bala Cynwyd, PA receives enthusiastic response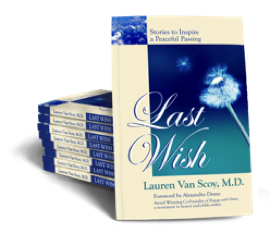 A website and book for helping
you make informed choices
about end-of-life planning.